Sweet Almond Oil
The oil is easy to apply and keeps the skin moisturized for a
relatively long time. It also protects the outer layer from wear and tear when applied by
forming a thin barrier while giving it a smooth and healthy appearance. The oil has high
amounts of vitamin E and antioxidants, making it great for reducing fine lines and
wrinkles on the skin. Vitamin E is also a natural preservative. It combats aging by
destroying free radicals and provides the proper nutrients for the skin to repair itself.

Avocado Oil
This oil is known for its natural sun protecting properties and acts as a
natural SPF. The Avocado is the only fruit that contains the highest amounts of Vitamin
E. It is rich in nutrients and very easily absorbed that it retains its moisturizing properties longer than any other oil. This helps heal dry skin. Avocado oil is also well known for its cell regeneration properties which make it an excellent choice in lip balm to help heal dry cracked lips.

Apricot Kernel Oil
This oil is well known for its anti-aging properties. It is easily
absorbed and softens the skin like no other oil providing soft, healthy lips. This oil
contains high amounts of both Vitamin A and E. It also contains anti-inflammatory
properties which can help provide great healing with chapped lips.

Pure Food-Grade Honey
Honey is a great anti-aging agent and moisturizer. It is rich in natural antioxidants that have anti-microbial properties that may help protect your skin from harmful UV rays and facilitate the skin's ability to rejuvenate. Honey also has the ability to absorb and retain moisture and this helps in keeping the skin well hydrated, fresh and supple. Honey is also a natural sweetener and has anti-bacterial properties providing clean lips and help to keep your product from getting contaminated. It also provides the lip balm with an awesome "Gloss".

Beeswax
Beeswax is well known for its protective properties. It acts as a seal for your
lips to retain moisture. It is also a natural humectant, meaning it naturally attracts water. When you apply it to your lips, it attracts water molecules to help hydrate the skin over a period of time. Beeswax, like honey, also contains antibacterial properties which can help keep lips clean and help prevent contamination in the product itself.

Olus Oil
Olus Oil is an expressed oil of vegetable origin consisting primarily of
triglycerides of fatty acids. Acts as a natural emollient and provides fabulous shine and
long wear.

Coconut Oil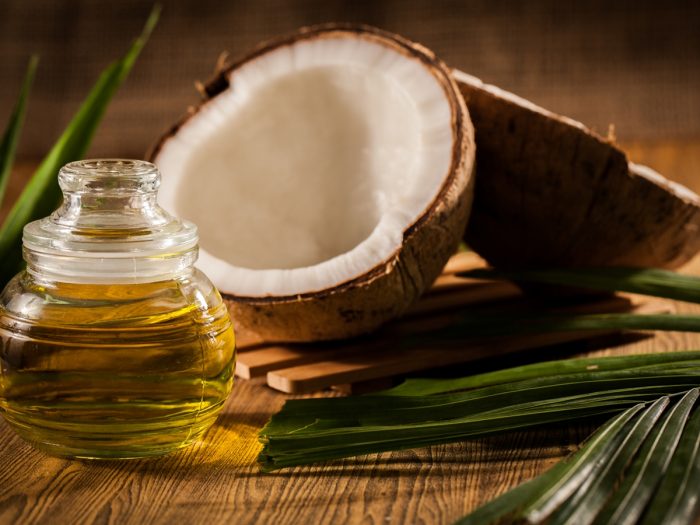 Coconut oil is loaded with several health benefits. The biggest cosmetic
benefit is its ability to act as a conditioner for the skin, hair and lips. Coconut oil is
fantastic for your lips, especially dry, cracked or chapped lips. Coconut oil helps hydrate the lips and helps prevent them from cracking and bleeding. It also gives off a wonderful gloss and smell.

Titanium Dioxide, Micronized: it is a white, opaque and naturally- occurring mineral that provides an SPF to cosmetics. We use this to protect our skin or lips from sun burn or sun damage.

Mica: A natural mineral used in the cosmetic industries to bring color to lip balms ECT.

Stevia
Stevia is natural, unlike other sugar substitutes. It's made from a leaf related to
popular garden flowers like asters and chrysanthemums. Stevia is about 100 to 300
times sweeter than sugar, but has no carbohydrates, calories, or artificial
ingredients. We use this to make our lip balms taste a little sweet.

Therapeutic Essential Oils: Essential oils are also known as the "oil of" the plant from which they were extracted. We use quite a few that have wonderful, natural healing properties. We use them in our lip balms to create a product that will not only make your lips look good, but help prevent chapped lips and get your lips as healthy as they can get. Our oils include Lavender, Lemon, Peppermint, Lime, Sweet Orange, Tea Tree ECT.